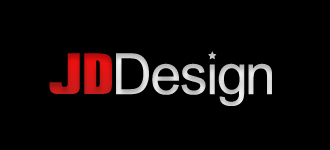 About
JD

Design

JDDesign is a homegrown graphic design business. Our solar-powered studios are at our homebase, which allows the creative process to flow 24/7. For those of you who are wondering what JDDesign is all about, here is a bit of background info from our founder & creative director:
---


Justin Dennis
Education:
Champlain College 2002
Multimedia & Graphic Design
Design Philosophy:

Keep it clean and simple
---
I started JDDesign in 2009 as a graphic designer with an itch to ditch the desk and work more on projects that allowed me to be hands-on, off my butt and in the business of designing things, making things, and working with people face to face.
After nearly a decade in softgoods design and production for snowboard and hemp clothing companies, I decided that the creative process didn't have to wrap-up with my designs being produced in China. I wanted to be more involved in the creation process, get my hands a little dirty and work with multiple design mediums.
Starting JDDesign allowed me to do just that. I am committed to a one-on-one working relationship with my customers that will result in truly unique, quality-made design elements that reflect the style and visual message of each individual client. My goal is to make every design process exciting and fun for my clients and for myself. Because in the end, if you are not having fun, then you're doing it wrong.
Testimonials
Looking back, working with JD Design was one of the most satisfying aspects of opening my bakery. Justin was responsive, accurate in his estimates, and, most importantly, precise in his production and installation. JD Design was presented with a challenge and delivered, on time and in budget. I would like to say that our bagels receive the most compliments, but that honor is shared with our impressive signage. Thank you Justin!
Roy Feldman

- Feldman Bagels, Burlington VT

JD Design is a talented, easy-going company to deal with. Justin does jobs well and with a perfection second to none. He responds to you when you need him and is real in his quotes and delivery times. Above all I trust him and his judgment on projects and I would recommend him to anybody, anytime. Call me if you like.
Dick Hess

- Archie's Grill, Shelburne VT

Working with JDDesign is always efficient. They provide clear communication, quality service and products in a timely manner. From small to big, traditional to quirky, JDDesign always delivers innovative solutions for my small business and sculptures. Thanks so much JD!
Kat Clear

- Sculptor and owner Kat Clear Works in Metal.

The best thing about working with Justin and the crew at JDDesign is their emphasis on custom design. When I work with Justin I know that the end result will be something unique and tailored to fit our brand. From custom made blackboards to logo development, signage, and vinyl, Justin has not only been able to meet, but exceed our expectations in a timely, detail orientated manner. Most of all Justin brings enthusiasm to every job, which always adds to the fun!
Sue Bette

- Bluebird Tavern

When starting my retail business there were so many things I didn't think of or know the answer to. JDDesign had it covered, from the street and window signage to the t-shirts.  Working with Justin definitely made it easier and more convenient.
Sarah Coshow

- Stash N' Stowe

I've had the opportunity to observe Justin at work and work with him on various projects over the years. He has confident skills and focus and is always looking to improve his knowledge and capabilities. He has a lot of creative ideas and is easy to collaborate with. I couldn't be happier with the latest job he did for me, frosting numerous large windows and producing signage. Quality is best seen in the details and Justin's attention to them is evident in all he does.
Rick Levinson

- RLPhoto, Inc.

It has been a pleasure to work with JDDesign on the development of our logo and marketing materials. They provided fast, professional work at economical prices.  We can't wait to work on the next T-Shirt design!
Dale Williams

- Dented Kettle Brewery